Espresso coffee
P' Kaleb
550.00 ฿ Regular price
Note
Syrupy, Stewed fruits, Nougat finish
Region
Maneepruek Village, Nan
P' Kaleb
Regular price 550.00 ฿
About the Product
The Producer
Kaleb Jordan is a coffee producer and a missionary born in Nan, Thailand. A self-taught coffee enthusiast, he learned about coffee farming, processing, roasting, and even brewing on his own. For Kaleb, coffee is a tool that he believes can improve many villagers' livelihood in the area. He wants to encourage local farmers to strive for quality and excellence in their work and products and to see coffee as more than just a source of income, but as a chance to have a respectable career they can be proud of.
The Process
The coffee fruits are washed to rid of the dirt and the floaters are separated. Then, the coffee is pulped and put into a fermentation tank filled with water (the fermentation temperature is around 20-22 Celcius). Once the fermentation process is finished, the coffee is transferred to a drying bed under the shade. The drying process allows the coffee to ferment and develop flavor intensity, taking around 20 days to dry. This results in a complex, fruity, and round cup!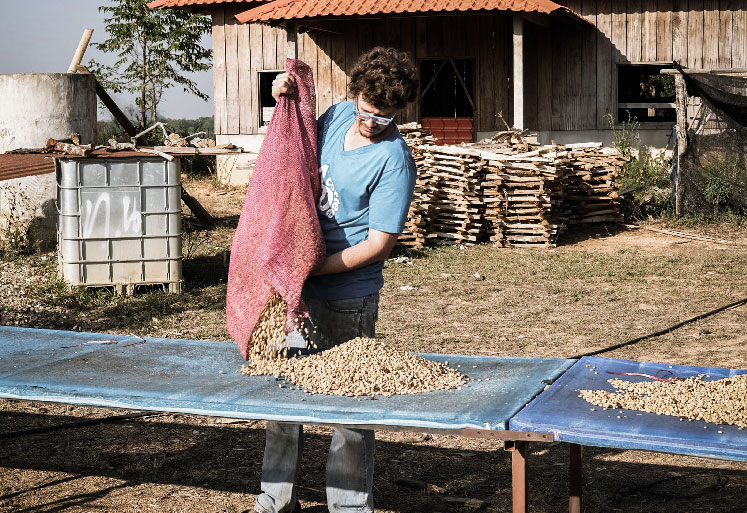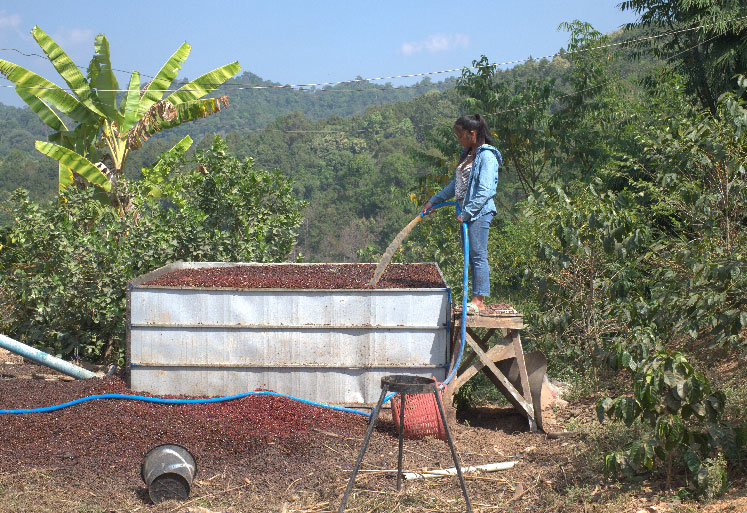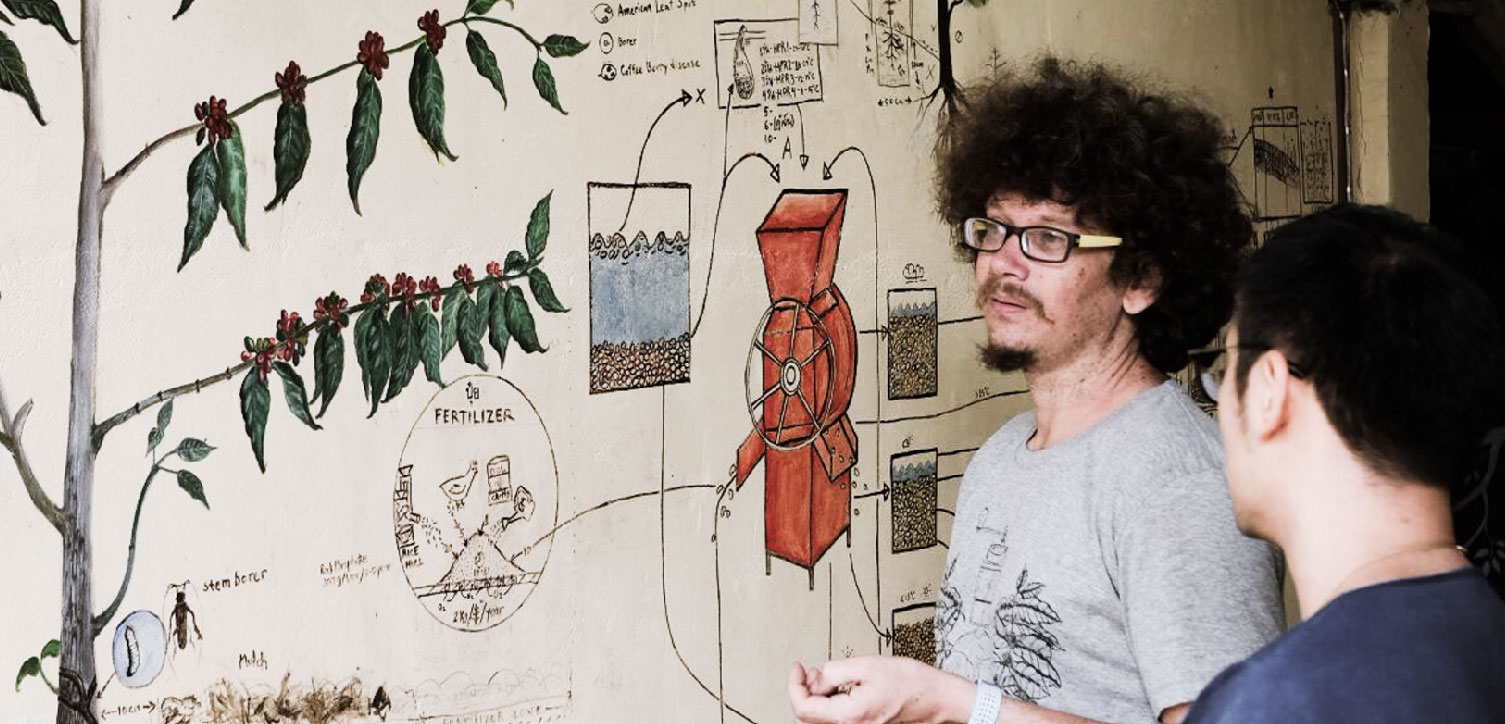 Delivery Overview
Every order purchased before 1pm on Monday - Friday will be delivered to your door within 2 days.

Every order purchased after 1pm on Friday, Saturday and Sunday will be delivered to your door within 3-4 days.

FREE SHIPPING for orders over 400THB.

Please complete your payment within 2 hours, or your order will be automatically canceled.

All orders will be delivered using SCG Express.