Origami Dripper (Size S)
890.00 ฿ Regular price
Origami Dripper (Size S)
Regular price 890.00 ฿
About the Product
Enjoy our coffee with Origami dripper! Ploy, our coffee educator, recommends this dripper for brewing our coffee since it can extract more flavor from the coffee comparing to other equipments. Watch how to brew our coffee with Origami dripper here.
Some may came across "Origami" before - ori means "folding", and g(k)ami means "paper" - which is a Japanese art of paper folding (paper cranes may be the most famous of this kind.) This beautiful ORIGAMI Dripper is inspired by the spirit of the playfully colorful, creative but delicate craft loved for centuries.
While it is visually fun and definitely will be a conversation starter, it also realizes the best brew you could ever dream of. The product design team worked with many baristas and worked out an ideal blooming/dripping time and the shape that makes it possible- the 20 ribs creates air channels and keeps the brewing smooth and clog-free, which gives you great control over the dripping speed.
The dripper is made of Mino porcelain- one of Japan's most prestigious potteries with more than 400 years of history. This 'S' size coffee dripper can fill 1 to 2 cups with deliciously brewed, aromatic coffee. Pick your favorite origami and be creative!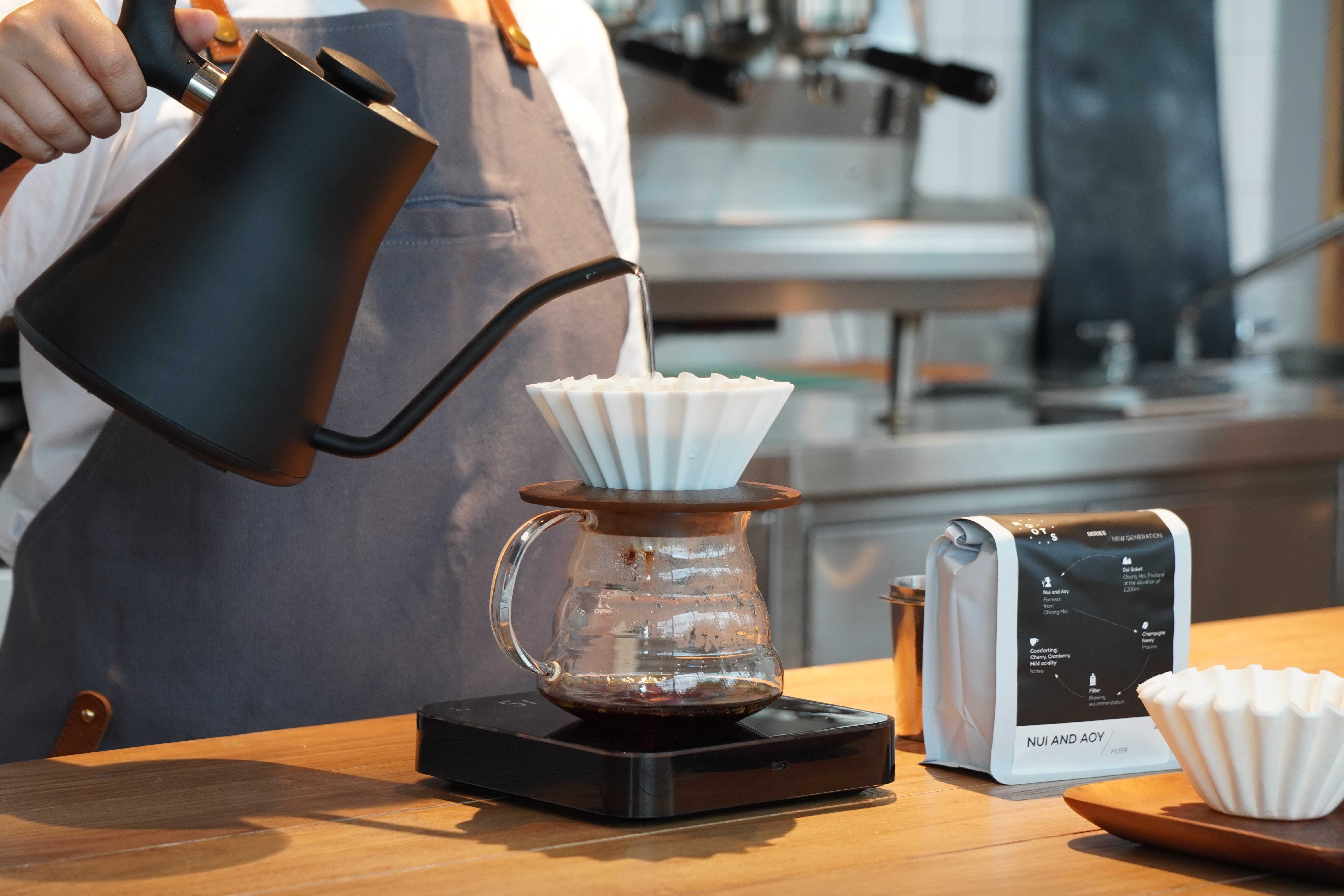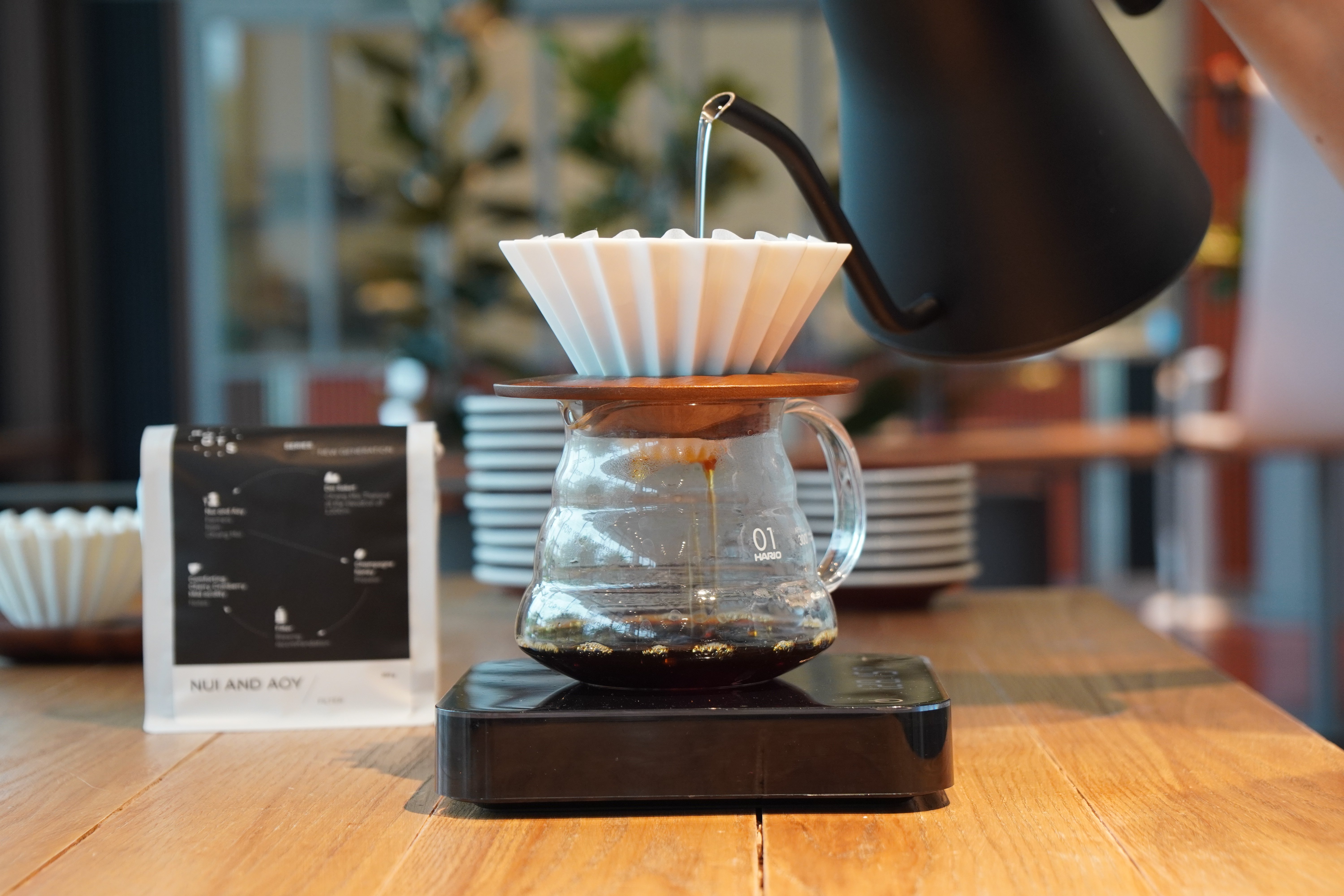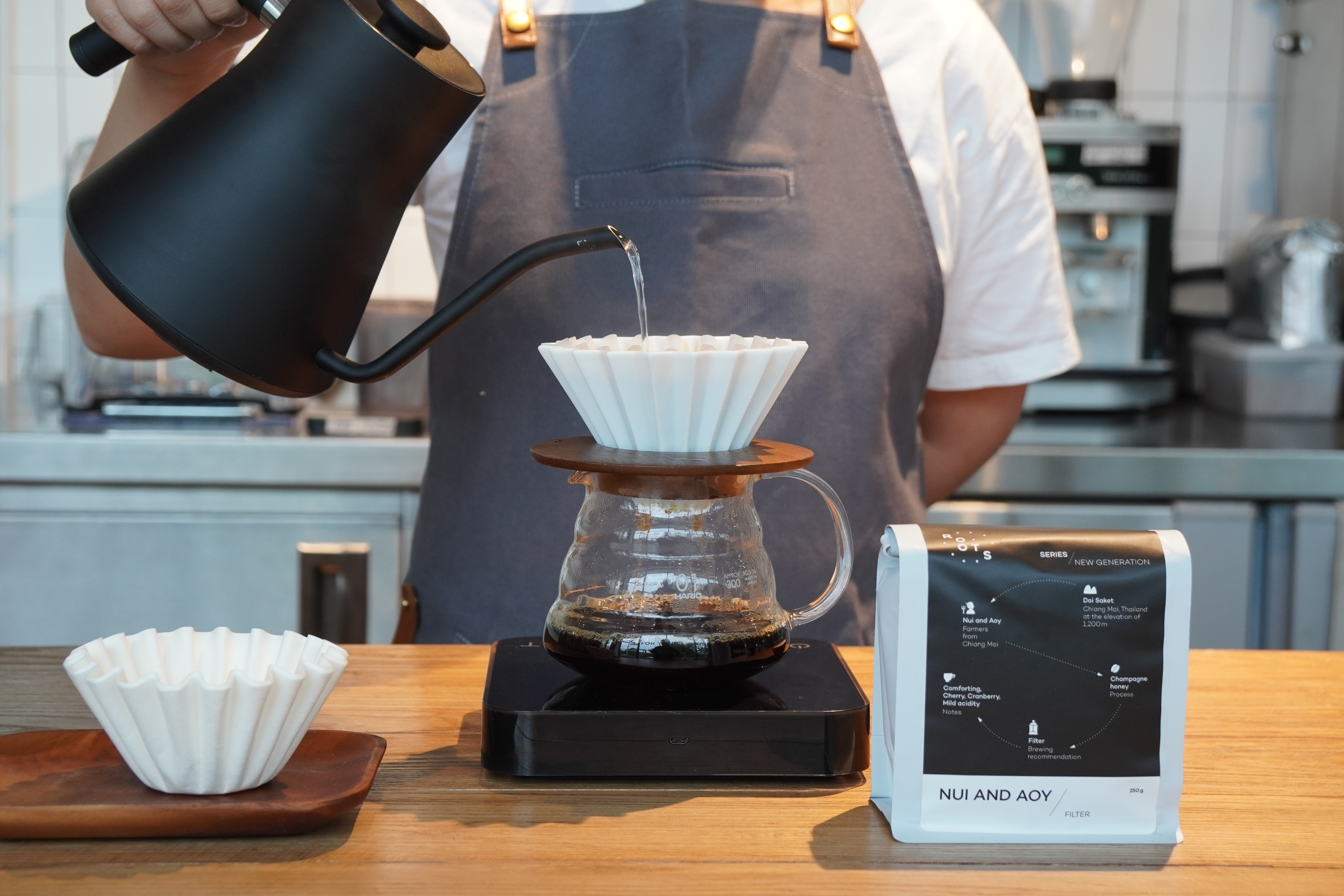 Delivery Overview
From 18 June onwards, delivery can only be made within Bangkok, Nonthaburi, Pathum Thani and Samut Prakan for the following items (delivery made by temperature-controlled transport with an additional fee of 100 Baht per order): Concentrated Cold Brew Coffee, Black & White Cold Brew, Syrups and Mixers.
We offer free delivery for orders of coffee beans and equipment.
All orders will be delivered by SCG Express everyday except Sunday and Monday.