Espresso coffee
Nui and Aoy
550.00 ฿ Regular price
Note
Bold, Sun-dried banana, Molasses finish
Region
Doi Saket, Chiang Mai
Nui and Aoy
Regular price 550.00 ฿
About the Product
The Coffee
The coffee comes from Pang Bong, Doi Saket (1,200m), one of Thailand's first regions to plant coffee. The coffee farm is located in an untouched jungle where dried leaves cover the top layer of the soil, so the coffee retains unique grape-like flavors that you'll be able to taste right away.
The Farmer
Nui and Aoy are second-generation farmers whose grit and passion are deeply reflected in the amazing quality of their coffee. Working with limitations such as steep terrains and scarce resources meant that they have to be extremely careful at every step of the process. The challenge has only encouraged them to experiment with more techniques that will allow them to bring out the true potential of their coffee.
The Process
The coffee is processed with the natural method. The farmers pick ripe coffee cherries and wash them during the day. Then, they are transferred to dry on a raised bed during the night and left to dry for 20-25 days. The cherries need to be turned over every 2 hours to make sure that they are dried thoroughly.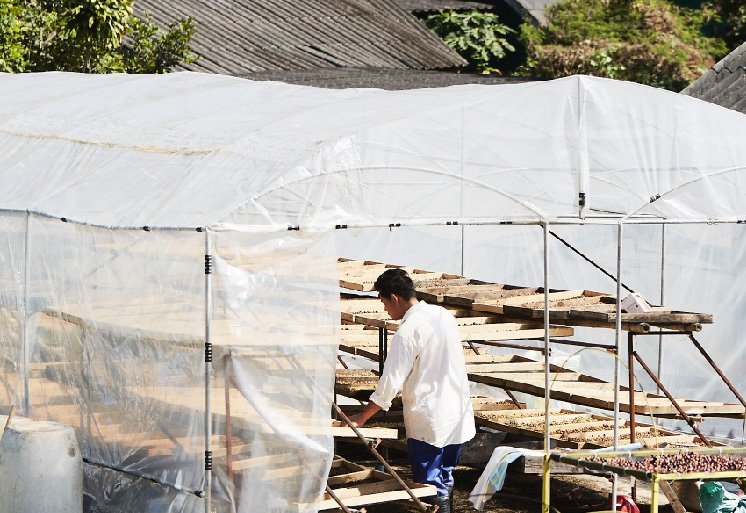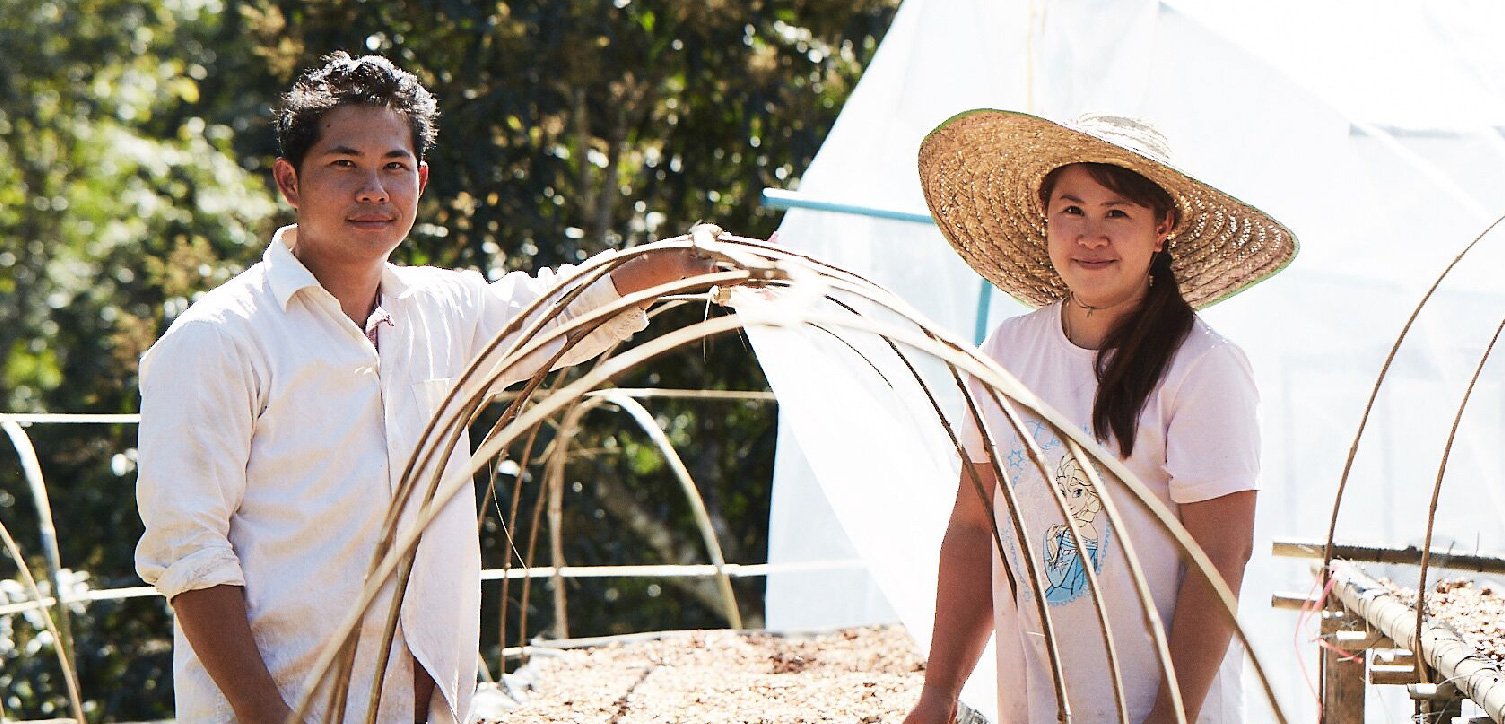 Delivery Overview
Every order purchased before 1pm on Monday - Friday will be delivered to your door within 2 days.

Every order purchased after 1pm on Friday, Saturday and Sunday will be delivered to your door within 3-4 days.

FREE SHIPPING for orders over 400THB.

Please complete your payment within 2 hours, or your order will be automatically canceled.

All orders will be delivered using SCG Express.