Filter coffee
Nawin
550.00 ฿ Regular price
Note
Round, Honey, Red apple-like acidity
Region
Mae Suay, Chiang Rai
Varietal
Chiang Mai, Typica
Nawin
Regular price 550.00 ฿
About the Product
The farmer
Nawin is a third-generation coffee farmer who also runs a processing mill, a roastery, and a cafe in Mae Suay, Chiang Rai. We find his willingness to learn and his drive to build a better reputation for coffee from this region very inspiring.

The coffee cherries are collected from Nawin's farmer friends who run their own coffee farms in Mae Suay. There are roughly 20 farms in that area, and they sit at around 1,100-1,400 meters above sea level. Most coffee trees are grown under partial shades, which minimizes the temperature changes throughout the day and night - resulting in healthier trees throughout the farms.

The process
Nawin's coffee is processed with the shade-dried natural method. With this process, the coffee cherries are picked, cleaned, and floated to remove underripe and defective ones from the lot. While most natural processed coffees are dried in direct sunlight, this coffee is dried on a patio under the shade for 20-25 days.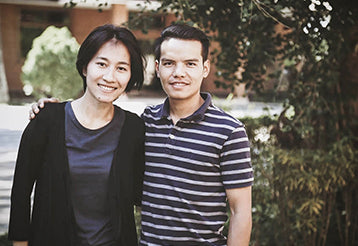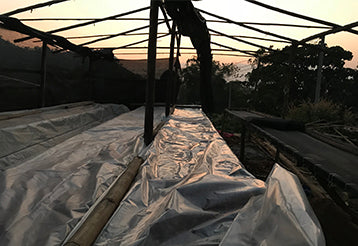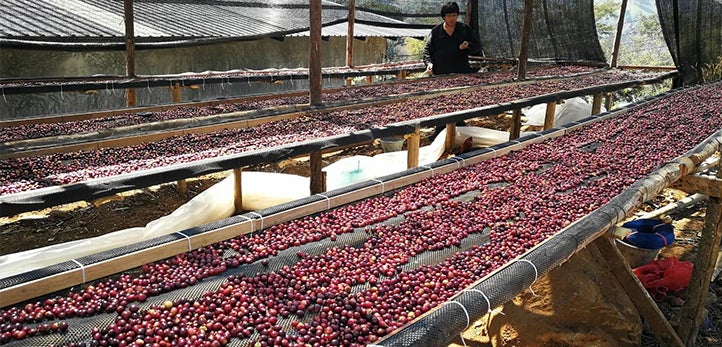 Brewing Guide
Dose
Water
Temp
Time

Press
18g
270 ml
90-91°c
4:00 m

Aeropress
15g
225 ml
90-91°c
2:30 m

Pour Over
20g
300 ml
90-91°c
2:30 m
Delivery Overview
Every order purchased before 1pm on Monday - Friday will be delivered to your door within 2 days.

Every order purchased after 1pm on Friday, Saturday and Sunday will be delivered to your door within 3-4 days.

FREE SHIPPING for orders over 400THB.

Please complete your payment within 2 hours, or your order will be automatically canceled.

All orders will be delivered using SCG Express.