Kinto To Go Tumbler 240ml
1,280.00 ฿ Regular price
Kinto To Go Tumbler 240ml
Regular price 1,280.00 ฿
About the Product
TO GO TUMBLER is ideal for various scenes throughout your day, going to work, driving, or relaxing. The lid is minimally structured for comfortable drinking. Vacuum insulated tumbler retains the temperature and flavor of drinks for a long time, and the tapered form allows easy carrying. A clean design featuring matte texture and calm colors, it brings relaxation to your life on the go.
COMPACT SIZE - Fits into espresso machines, coffee makers, and drink holder of cars. Tumblers can be stacked and carried for outdoor use.
COMFORTABLE DRINKING - Drinking hole is designed to prevent drinks from coming out vigorously. Transparent lid allows you to enjoy latte art and check the remaining amount of your drink. Rim of the tumbler is smooth, so you can also drink comfortably without the lid.
VACUUM INSULATED - Double walled stainless steel tumbler prevents heat transfer with a vacuum between its inner and outer walls. The foil layer covering the inner wall reflects heat back inside, contributing to excellent heat and cold retention. *Keep drinks hot for 1 hour and cold for 2-5 hours.
Capacity: 240ml/8oz

Materials: 18-8 Stainless steel (powder coating) Copolyester, Silicone

BPA Free

Upper temperature torelance: 100C / 212F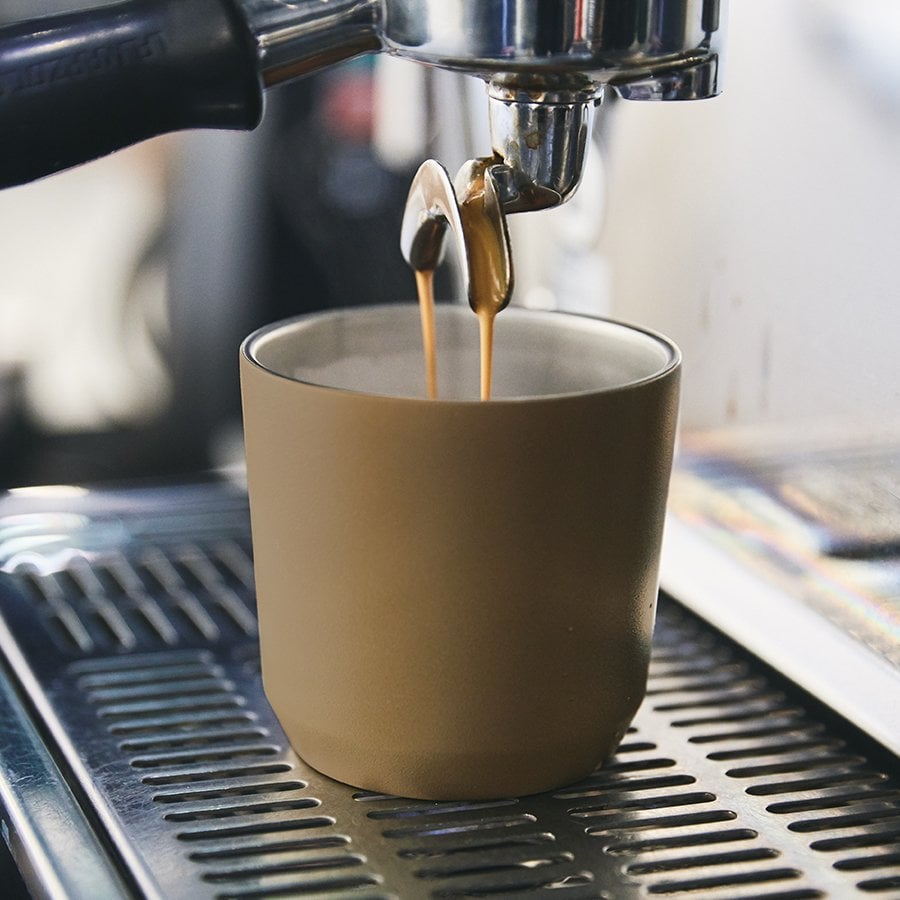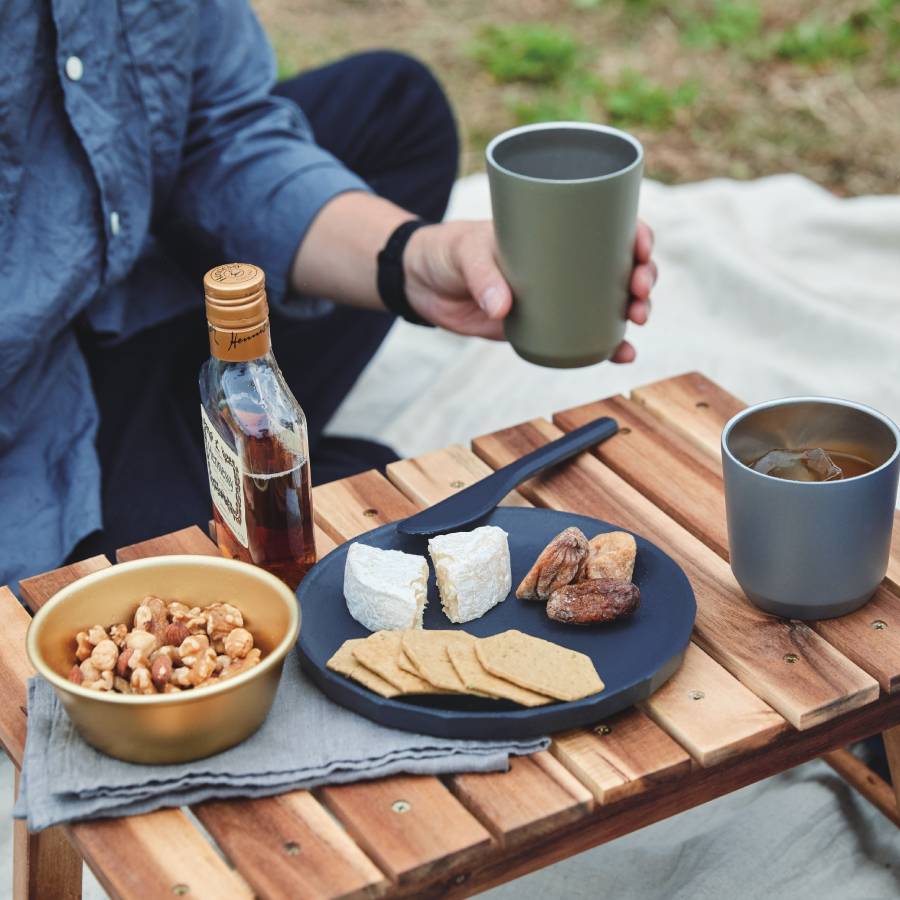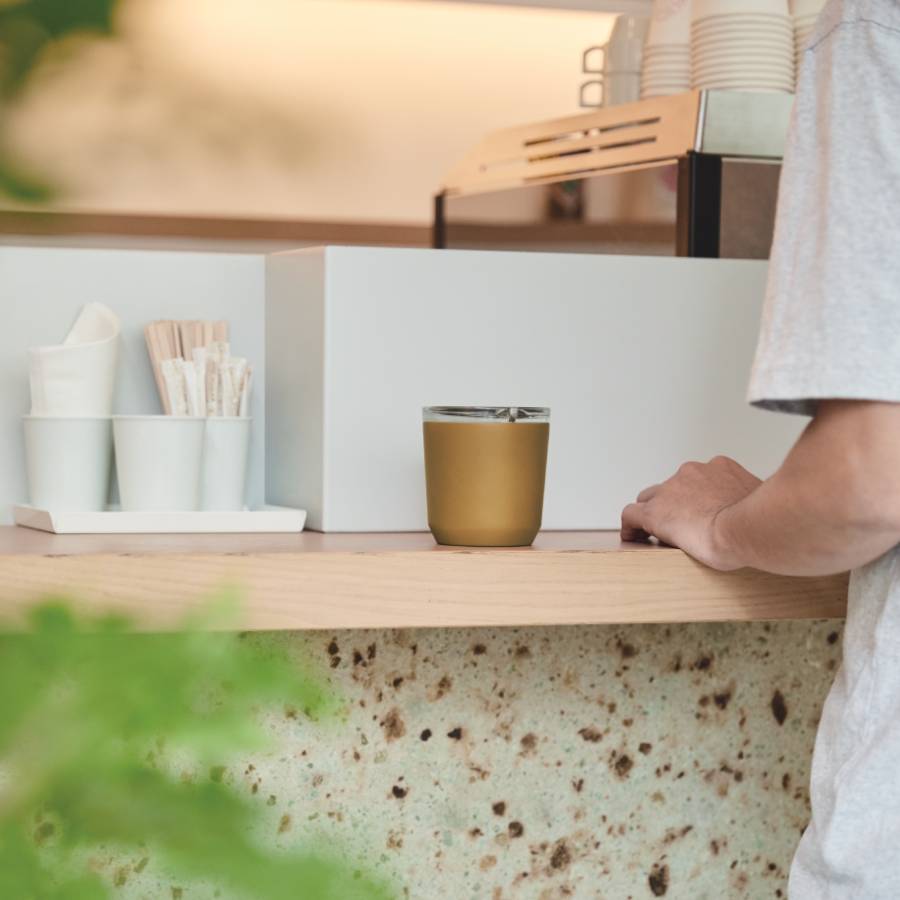 Delivery Overview
Please make your payment within 2 hours after placing the order otherwise the order will be automatically canceled.
The order will be delivered within 48 hours of confirmation by SCG Express.