Espresso coffee
Fruit Bomb Blend
300.00 ฿ Regular price
Note
Juicy, Dried strawberry, Rhubarb, Apple sauce finish
Composition
35% Mae Daet Noi Village, Chiang Mai (Fully-washed process)
45% Khun Chang Kian Village, Chiang Mai (Honey process)
20% Doi Saket, Chiang Mai (Natural process)
Fruit Bomb Blend
Regular price 300.00 ฿
About the Product
If you like coffee that has complex fruity flavors without the sourness, we would like to recommend the Fruit Bomb blend.

We chose three of the most fruity beans from three Farmers that we work with to produce the desired taste. For this blend, we use Fully washed beans from Aten (juicy notes of stewed fruits), Honey processed beans from P' Chatree (fruity and vibrant), and Natural processed beans from Nui & Aoy (strawberry and is jammy).

This is a medium roast coffee that brings out the fruity notes best. If you choose to drink it as an Espresso, it will have juicy notes with fruity flavors of apple and rhubarb. If you choose to drink it with milk, it will have sweet notes of delicious white chocolate!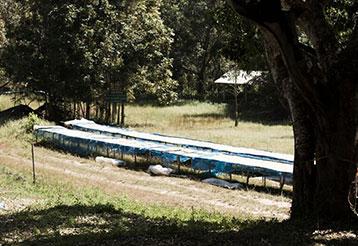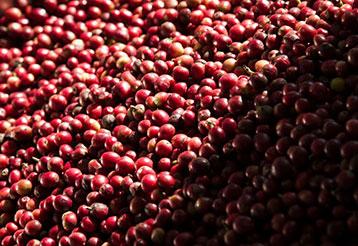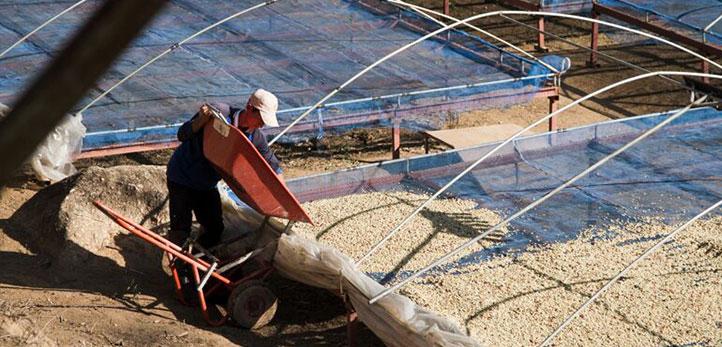 Delivery Overview
Every order purchased before 11am on Monday - Friday will be delivered to your door within 2 days.
Every order purchased after 11am on Friday, Saturday and Sunday will be delivered to your door within 3-4 days.
FREE SHIPPING for orders over 400THB.
Please complete your payment within 2 hours, or your order will be automatically canceled.
All orders will be delivered using SCG Express.