Filter coffee
Filter Coffee Sample Set (Set of 2 Packs)
500.00 ฿ Regular price
Note
This set includes Toki coffee and Sanchai coffee (100g/pack).
Filter Coffee Sample Set (Set of 2 Packs)
Regular price 500.00 ฿
About the Product
Overwhelmed with options or variety? Our sample pack includes 2 of our seasonal filter coffee (100g per pack) which is nice way to get started getting to know Roots coffee.
Toki (100g)
Notes: Smooth, Stewed fruits, Orange-like acidity
Region: Khun Mae Ruam Village, Mae Hong Son
Process: Semi washed
The processor Toki is a coffee processor from Khun Mae Ruam Village, Mae Hong Son. Toki started working with coffee for fun, making coffee for his Grandparents to enjoy from their farm, and he fell in love with it. He is always learning and experimenting with different processing methods. After about three years, he established a clear goal: for people in the community to be more knowledgeable about coffee processing. He believes that coffee can provide villagers with a sustainable income source and wishes to make his coffee well-known in the market. The process Toki starts by separating unripe coffee cherries out right after picking, and they are cleaned and pulped on the same day. The pulped coffee are fermented with water for 12 hours, where the mucilage is partially washed off. In the first seven days of drying, the coffee cherries are dried in the drying house and later transferred to dry under the shade until the coffee reaches 10% moisture content.

Sanchai (100g)
Notes: Rich, Funky, Papaya, Low acidity
Region: Pangkhon Village, Chiang Rai
Process: Natural with Anaerobic Fermentation
The processor Sanchai started processing coffee six years ago to improve the Thai coffee industry's supply chain. He'd heard that there was a demand from customers for higher-quality coffee, along with the ability for farmers to supply them. This inspired P' Sanchai to create high-quality and locally sourced Thai coffee beans, which he thoroughly enjoys doing and is always learning from. Besides processing coffee, Sanchai is working towards creating a greener environment for Pangkhon Village by discouraging the use of chemical fertilizers and planting trees such as avocados and cherry blossoms.
The process When Sanchai receives coffee cherries from the farmers, he immediately cleans and bags them for fermentation without oxygen for three days. He then transfers the fermented coffee to a raised bed to dry for 28-30 days. This anaerobic fermentation creates rich, funky notes in the coffee.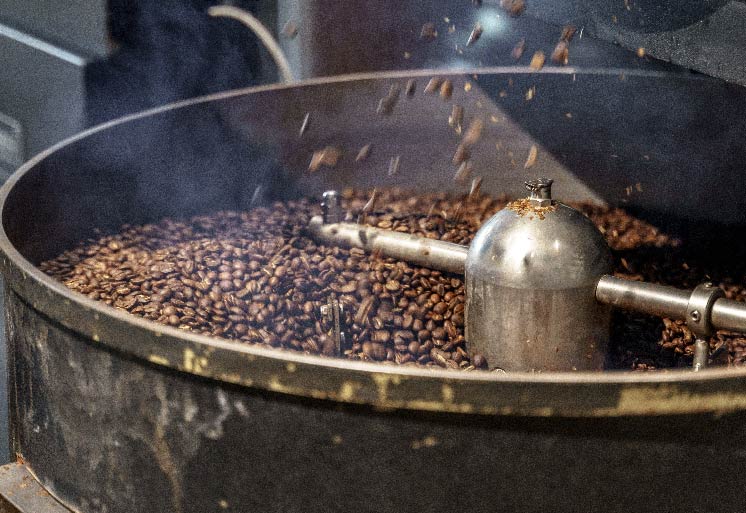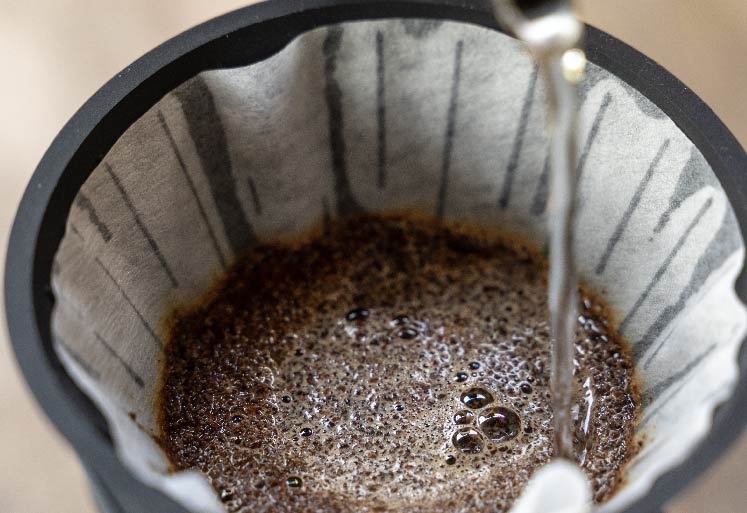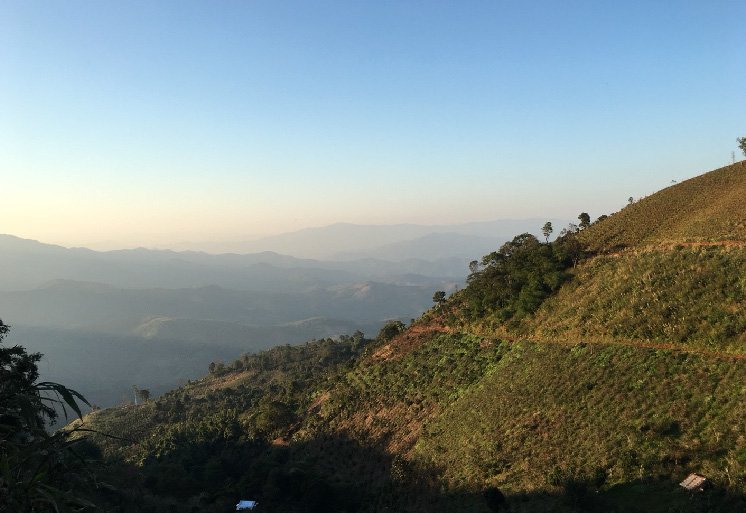 Delivery Overview
Every order purchased before 1pm on Monday - Friday will be delivered to your door within 2 days.

Every order purchased after 1pm on Friday, Saturday and Sunday will be delivered to your door within 3-4 days.

FREE SHIPPING for orders over 400THB.

Please complete your payment within 2 hours, or your order will be automatically canceled.

All orders will be delivered using SCG Express.