Cacao Nibs Syrup
250.00 ฿ Regular price
Cacao Nibs Syrup
Regular price 250.00 ฿
About the Product
Make your own Cacao Nibs Cold Brew at home! All you need to do is add this little homemade syrup to Roots' Concentrated Cold Brew and you can enjoy your favorite chocolaty drink anytime you want.
Recipe To make Cacao Nibs Cold Brew, pour 20ml of Cacao Nibs Syrup into the glass followed by 60ml of Roots Concentrated Cold Brew and 120ml of milk. Fill the glass with ice and stir well. Garnish with shaved chocolate to make it that much more indulgent.
Serving 1 bottle of syrup (240ml) makes 12 cups of Cacao Nibs Cold Brew.
Storage Keep refrigerated for up to 2 weeks.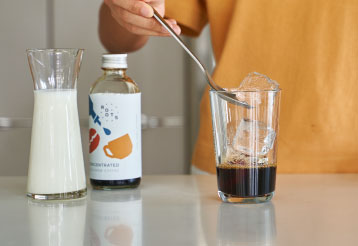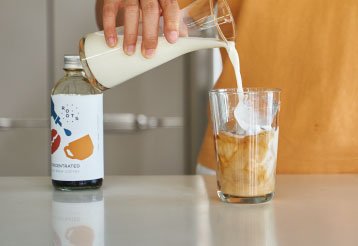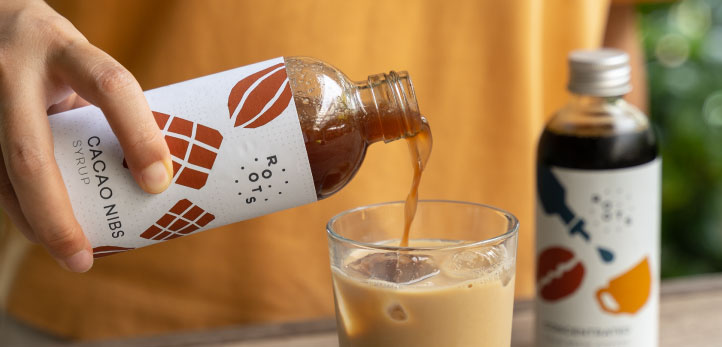 Delivery Overview
From 18 June onwards, delivery can only be made within BKK for the following items (delivery made by temperature-controlled transport with an additional fee of 100 Baht per order): Concentrated Cold Brew Coffee, Black & White Cold Brew, Syrups and Mixers.

We offer free delivery for orders of coffee beans and equipment.

All orders will be delivered by SCG Express everyday except Sunday and Monday.