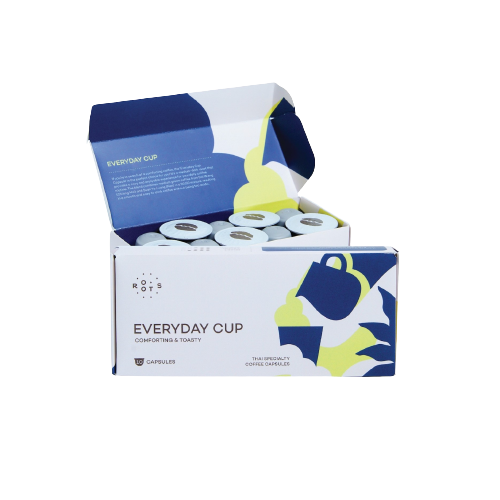 Nespresso compatible
Coffee capsules - Everyday Cup Blend Capsule (set of 3 boxes / 30 capsules)
800.00 ฿ Regular price
Composition
50% Doi Wieng, Chiang Mai Fully-washed
50% Suay Ya Laung, Nan Fully-washed
Coffee capsules - Everyday Cup Blend Capsule (set of 3 boxes / 30 capsules)
Regular price 800.00 ฿
About the Product
If you're in search of a comforting coffee, the 'Everyday Cup Capsule' is the perfect choice for you! It's a medium-dark roast that provides a cozy and enjoyable experience for your daily coffee routine. The blend combines medium grown coffee from Doi Wiang (Chiang Mai) and Suan Ya Luang (Nan) in a 50/50 mixture, resulting in a smooth and easy to drink without being too acidic.
Roast : 4/5
Aroma : 3/5
Acidity : 2/5
Intensity : 3/5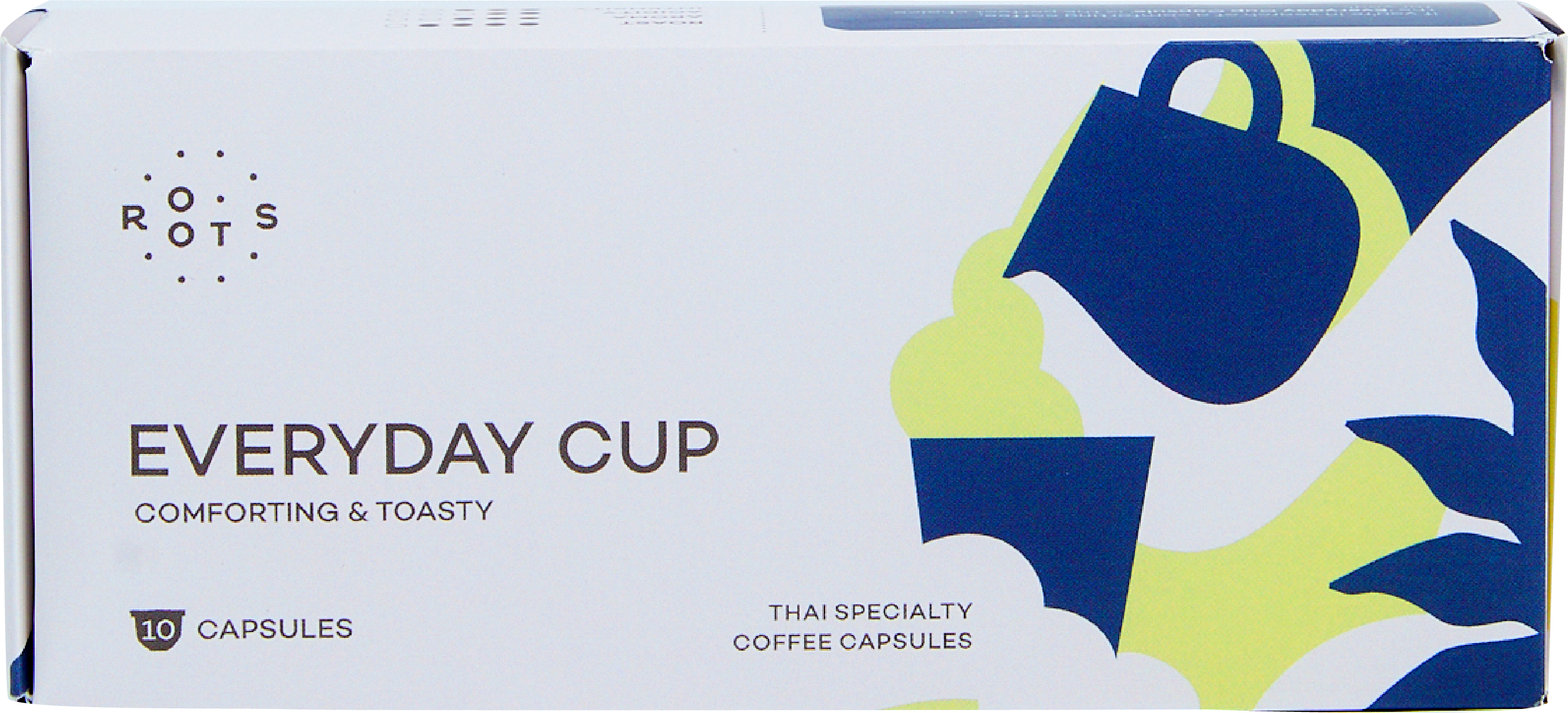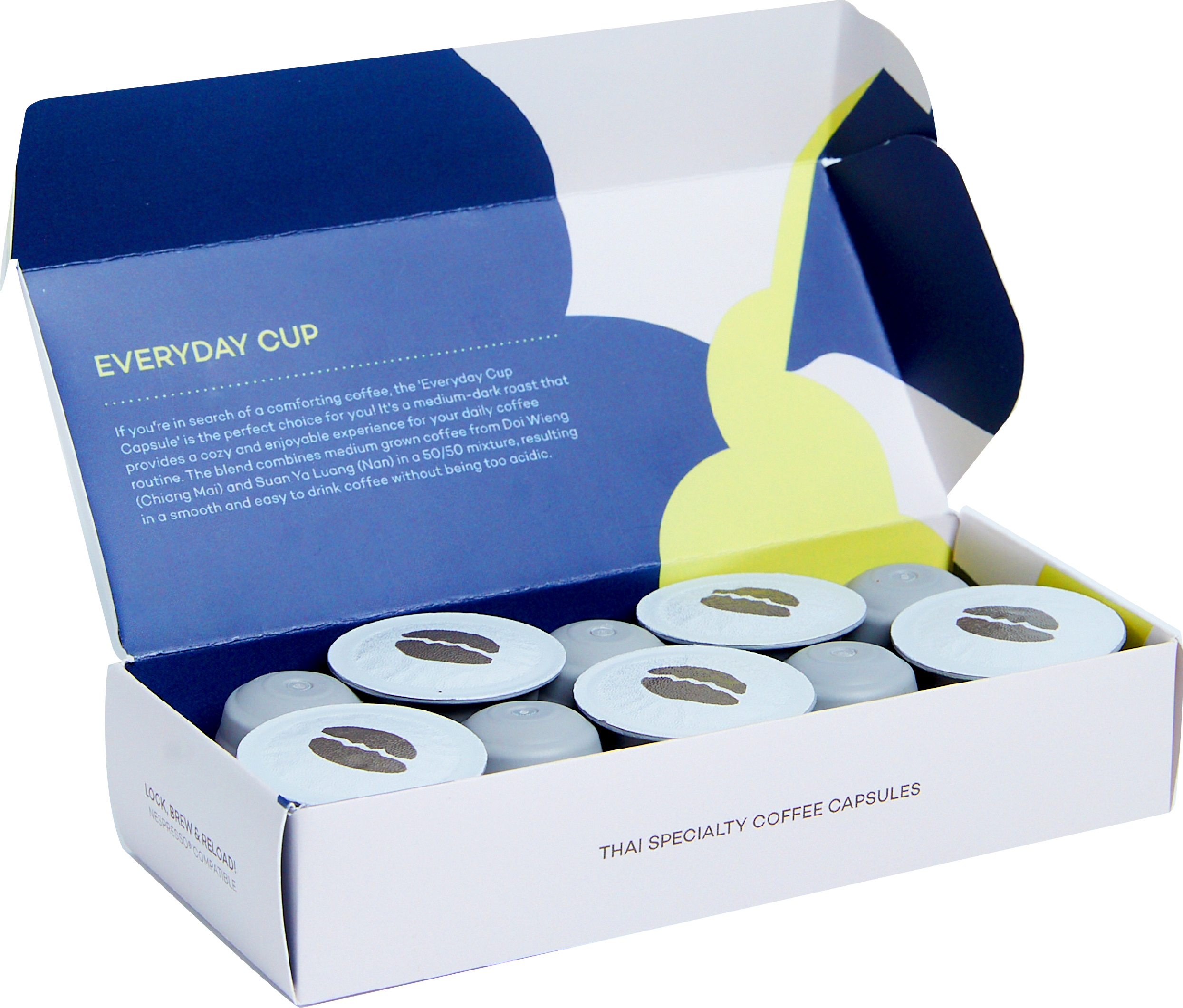 Delivery Overview
Every order purchased before 11am on Monday - Friday will be delivered to your door within 2 days.
Every order purchased after 11am on Friday, Saturday and Sunday will be delivered to your door within 3-4 days.
FREE SHIPPING for orders over 400THB.
Please complete your payment within 2 hours, or your order will be automatically canceled.
All orders will be delivered using SCG Express.