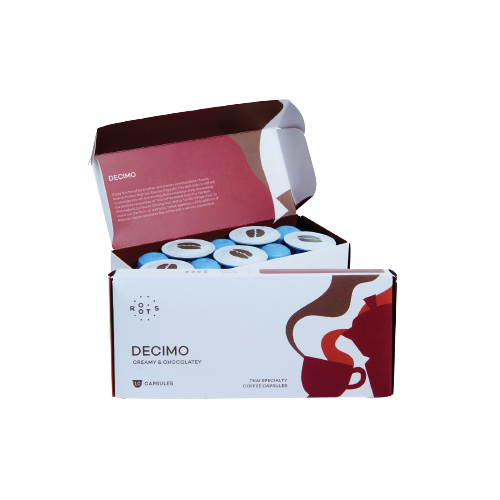 Nespresso compatible
Coffee capsules - Decimo Blend Capsule (set of 3 boxes / 30 capsules)
800.00 ฿ Regular price
Composition
50% Phu Tub Berk, Petchabun (Fully-washed process)
25% Doi Saket, Chiang Mai (Fully-washed process)
15% Le Tor Glo Village, Tak (Natural process)
10% Nam Meed Village, Nan (Fully-washed process)
Coffee capsules - Decimo Blend Capsule (set of 3 boxes / 30 capsules)
Regular price 800.00 ฿
About the Product
If you're a fan of bold coffee with creamy and chocolatey flavors, look no further than the 'Decimo Capsule!' This dark roast is crafted to emulate the rich and exciting Italian espresso style, showcasing the distinctive qualities of Thai coffee beans from Phu Tub Berk (Nan), Doi Saket (Chiang Mai), and Le Tor Glo Village (Tak). To round out the flavor of authentic Italian espresso, a 10% addition of Robusta beans completes the coffee with a velvety creaminess!
Roast : 4/5
Aroma : 4/5
Acidity : 1/5
Intensity : 3/5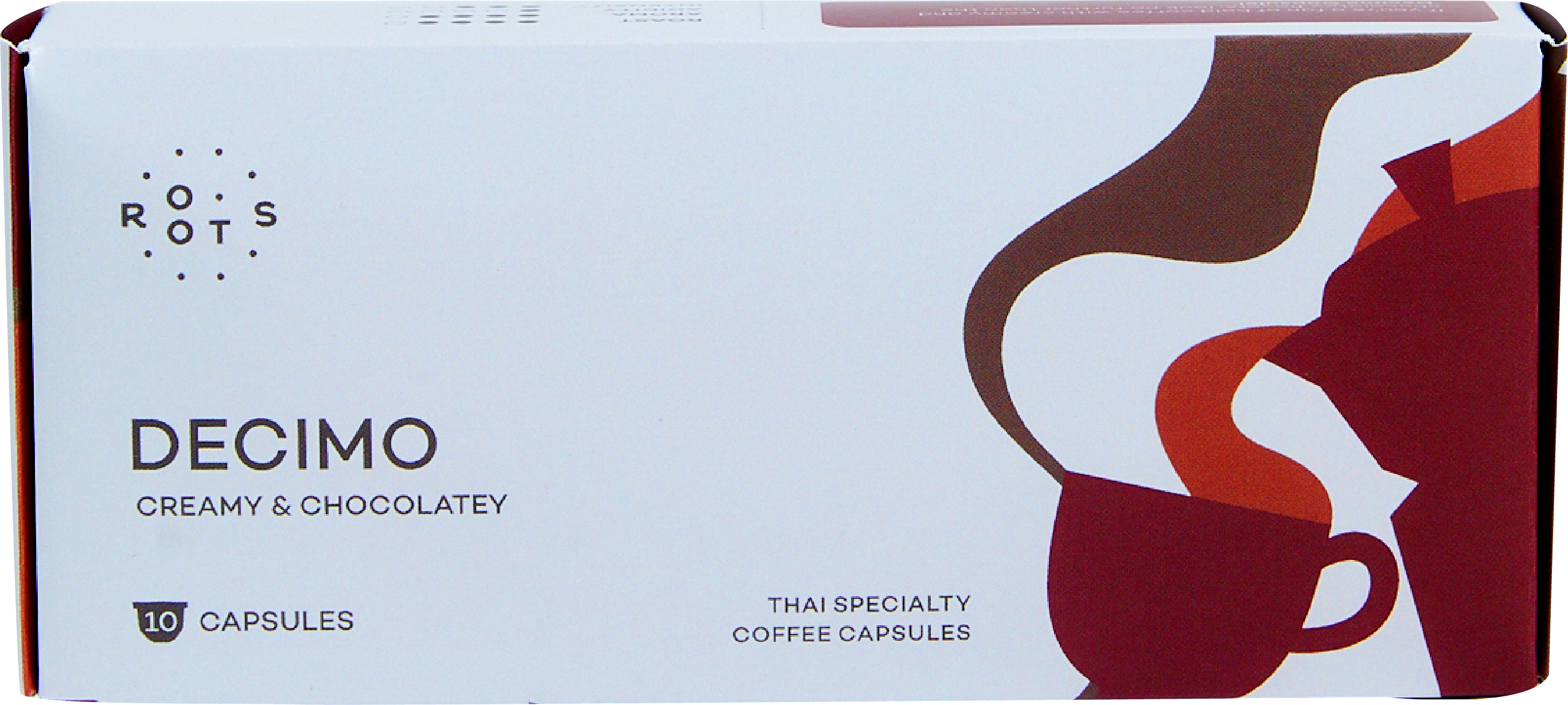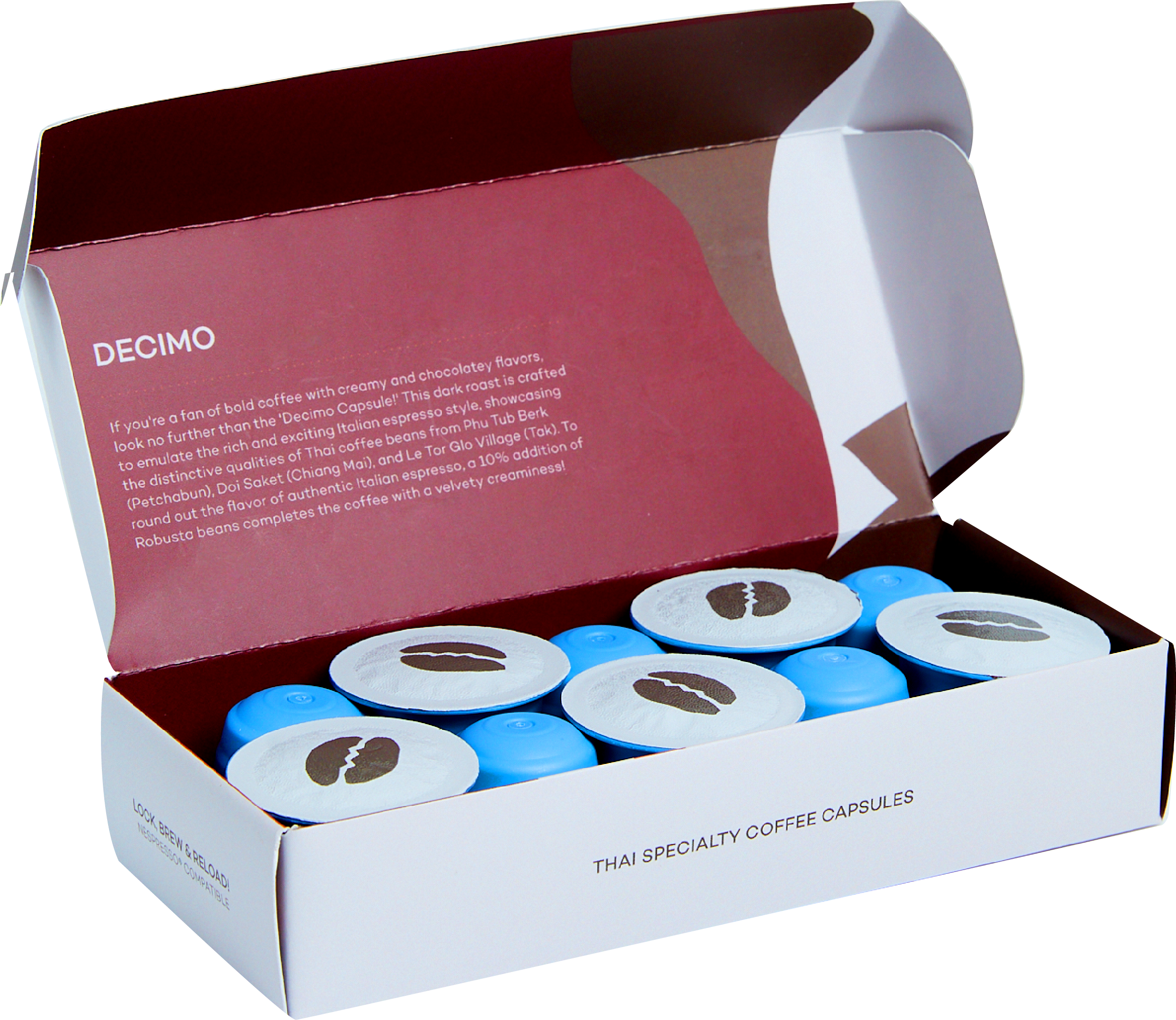 Delivery Overview
Every order purchased before 11am on Monday - Friday will be delivered to your door within 2 days.
Every order purchased after 11am on Friday, Saturday and Sunday will be delivered to your door within 3-4 days.
FREE SHIPPING for orders over 400THB.
Please complete your payment within 2 hours, or your order will be automatically canceled.
All orders will be delivered using SCG Express.