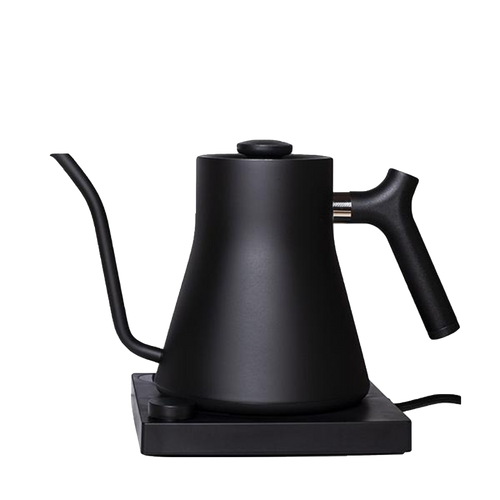 Fellow - Stagg EKG Electric Kettle 220v
6,750.00 ฿ Regular price
Fellow - Stagg EKG Electric Kettle 220v
Regular price 6,750.00 ฿
About the Product
THE ELECTRIC POUR-OVER KETTLE FOR COFFEE LOVERS
Variable temperature control, and a stunning, minimalist design. The pour-over, perfected.
MAIN FEATURES: Variable Temperature Control – By turning the knob, you select your desired temperature ranging from 135°F to 212°F, and Stagg EKG does the rest. No more guessing degrees.
LCD Screen – See the temp. Be the temp. A discreet, black LCD screen indicates the desired "Set Temperature" and the "Real Time Temperature" with an illuminating element to show the heating progress.
Hold Option – When the toggle on the back is switched to HOLD mode, the Stagg EKG will maintain your desired temperature in either Fahrenheit or Celsius for 60 minutes. You know, for when you overestimate your ability to run two miles. When the toggle is not in HOLD mode, the kettle will go to sleep after reaching the set temperature.
Brew Stopwatch – After your water has heated, use EKG's built in Brew Stopwatch to time your extraction.
MORE COOL FEATURES: Precision pour spout and counterbalanced-handle just like our original stovetop kettle
Celsius/Fahrenheit option 0.9 liter capacity or 0.6 liter capacity (EKG only) Small, minimalist base
Brewbar's Top Café Features: Connection for up to four scales and three brew stations Ability to calculate two ratios and two flow rates at each station Creation of a master recipe with automatic recording of subsequent brews
TECHNICAL SPECS: Power: 1200W, 230V AC ~, 50/60Hz, 5A Material: 304 stainless steel kettle body and lid, plastic base Temperature Range: 135-212 F/57-100 C Volume: 0.9L Cord Length: 2.5 ft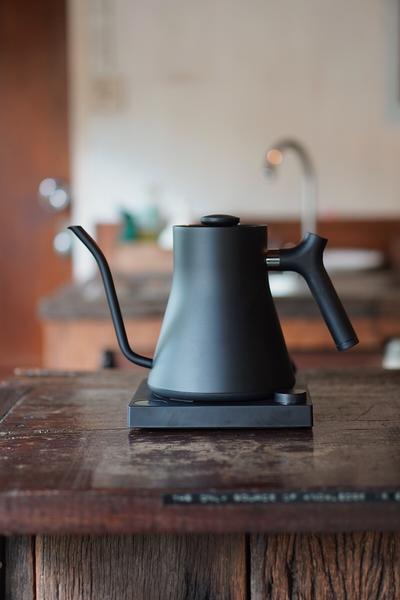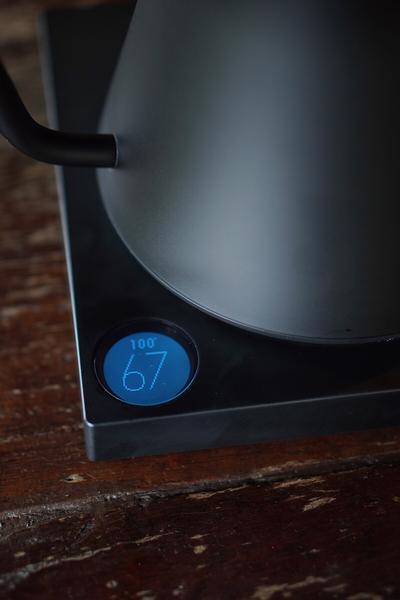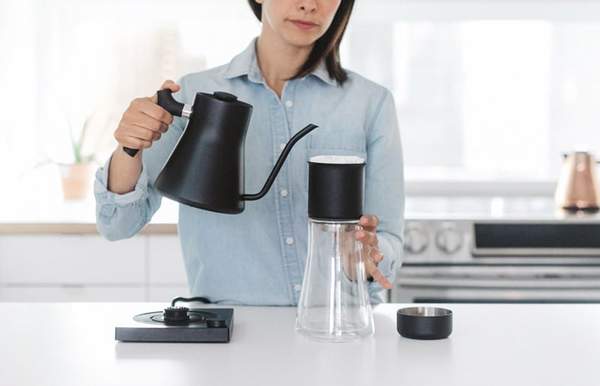 Delivery Overview
Every order purchased before 11am on Monday - Friday will be delivered to your door within 2 days.
Every order purchased after 11am on Friday, Saturday and Sunday will be delivered to your door within 3-4 days.
FREE SHIPPING for orders over 400THB.
Please complete your payment within 2 hours, or your order will be automatically canceled.
All orders will be delivered using SCG Express.