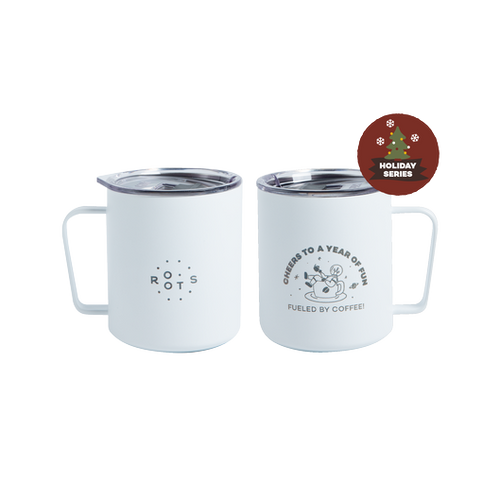 Mr. Roots MiiR Camp Cup 12 oz
1,390.00 ฿ Regular price
Mr. Roots MiiR Camp Cup 12 oz
Regular price 1,390.00 ฿
About the Product
Mr. Roots MiiR Camp Cup 12oz
It's time to buy New Year's gifts for your loved ones! Introducing a Mr. Roots limited edition souvenir, 'Cheers to a year of fun fueled by coffee!' a special piece designed to celebrate New Year's.

MiiR Camp Cup 12oz
This cooler mug with Mr. Roots on it is perfect for those who enjoy camping and trekking because its compact in size and has a handle that's easy to hold! Every cup comes with a lid and helps maintain the temperature of the drink for longer.
Delivery Overview
Every order purchased before 11am on Monday - Friday will be delivered to your door within 2 days.
Every order purchased after 11am on Friday, Saturday and Sunday will be delivered to your door within 3-4 days.
FREE SHIPPING for orders over 400THB.
Please complete your payment within 2 hours, or your order will be automatically canceled.
All orders will be delivered using SCG Express.