Filter coffee
P' Jaroon
550.00 ฿ Regular price
Note
Smooth, Hazelnut, Strawberry-like acidity
Region
Khun Lao Village, Chiang Rai
Process
Natural process with low temperature and low humidity (LTLH) drying
Varietal
Chiang Mai, Bourbon
P' Jaroon
Regular price 550.00 ฿
About the Product
The Farm
P' Jaroon's farm is so well-cared-for that it almost feels like a botanical garden. The coffee plants co-exist harmoniously with the towering forest and huge variety of wildlife. P' Jaroon is one of the very first farmers we had the pleasure of working with back in 2014. We love his open-minded approach and his passion for learning new things about farming and processing methods. Over the years, we've developed such a wonderful friendship with him that his farm, his processing station, and his drying stations have become a learning playground for us both to experiment with composting, processing, and even drying techniques!
The Process
P' Jaroon picks the ripe coffee fruits during the day and rests them overnight to increase the sugar content. The next day, the coffee fruits are washed to rid of the dirt, the floaters are separated and then dried in a dehumidified room for 30 days using a fan to spread low humidity air throughout the drying bed. This process gives the coffee an extra sweetness and prevents it from getting over-fermented flavors from the drying process.
This is the first year we processed P' Jaroon's coffee using the natural process method and dried in a dehumidified room. At Roots, we are incredibly excited to work with these beautiful beans and have the opportunity to explore the potential of P' Jaroon's coffee through the roasting process - we can't wait to see what transpires!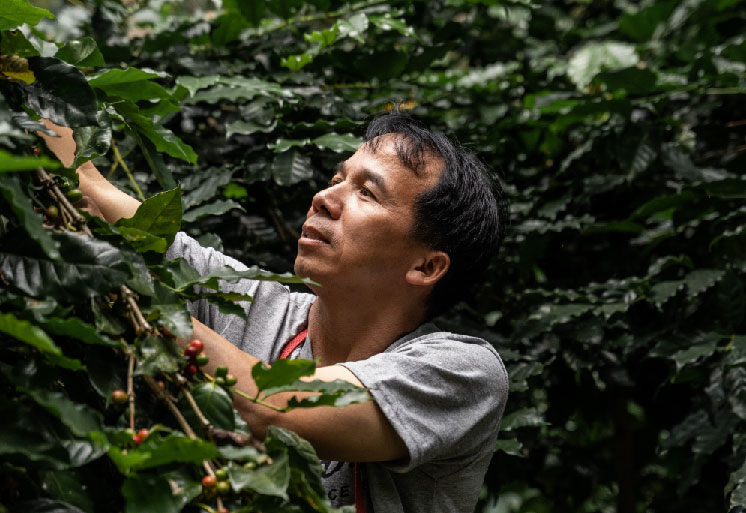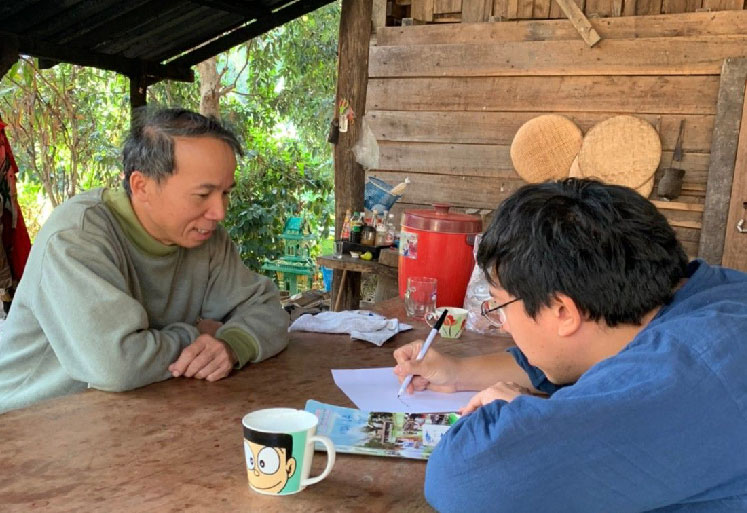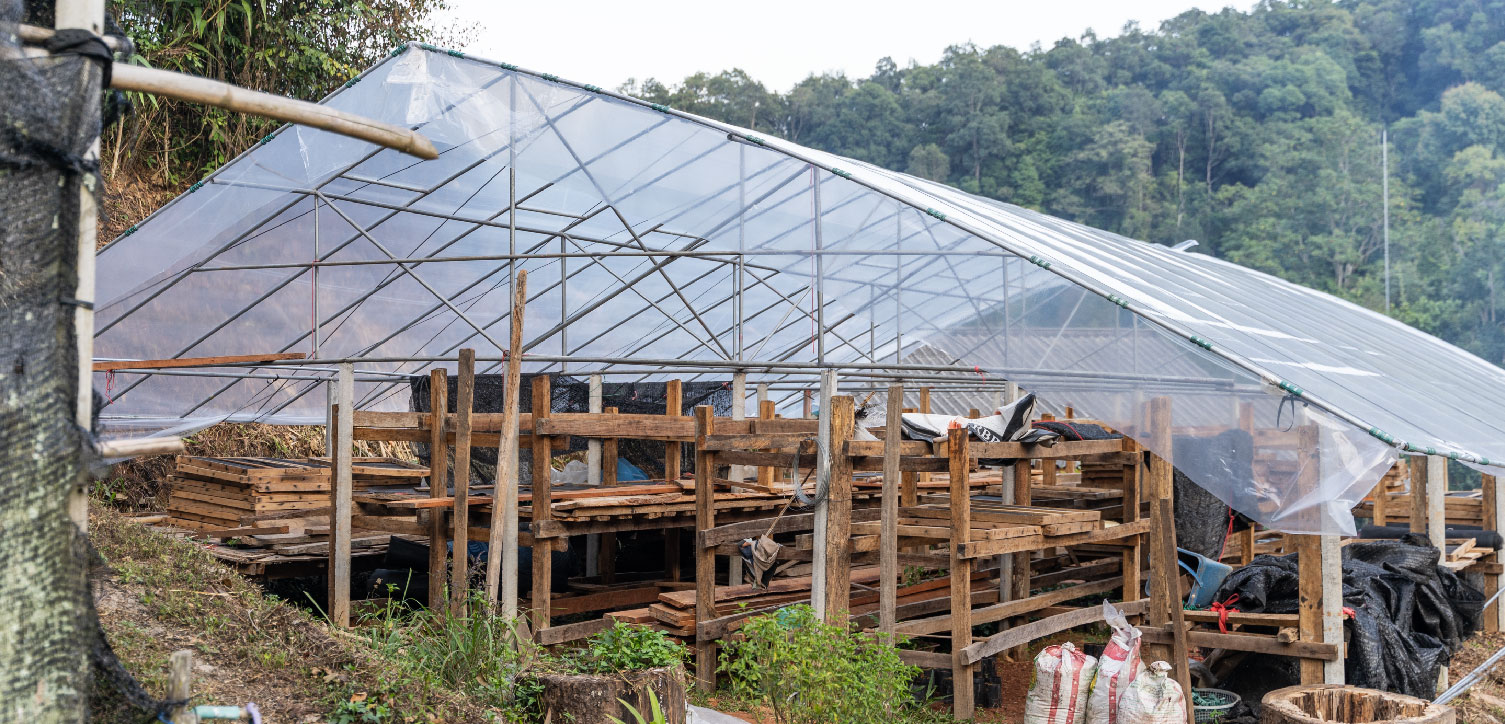 Brewing Guide
Dose
Water
Temp
Time
Press
18g
270g
93°c
4:00m
Aeropress
15g
225g
93°c
2:30m
Pour Over
20g
300g
93°c
2:30m
Delivery Overview
Every order purchased before 1pm on Monday - Friday will be delivered to your door within 2 days.

Every order purchased after 1pm on Friday, Saturday and Sunday will be delivered to your door within 3-4 days.

FREE SHIPPING for orders over 400THB.

Please complete your payment within 2 hours, or your order will be automatically canceled.

All orders will be delivered using SCG Express.