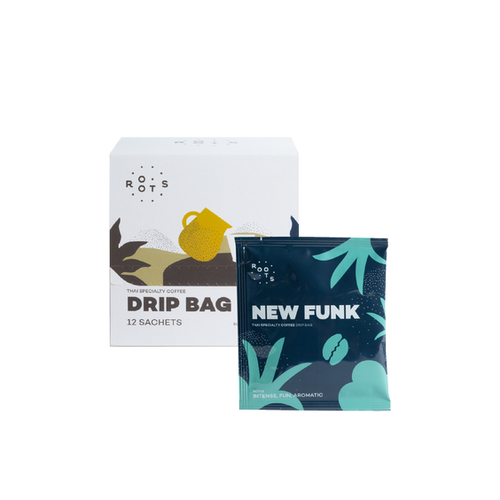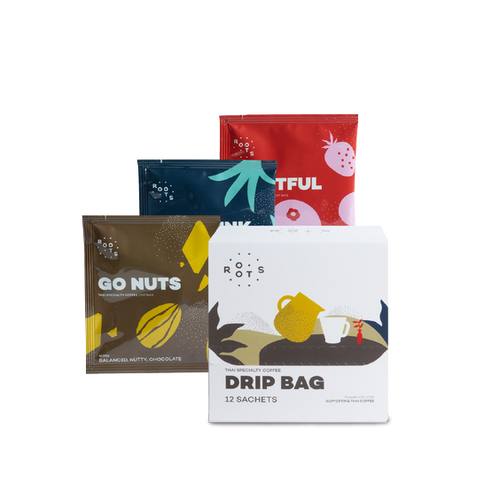 12 Packs / Set
New Funk Drip Bag (Set of 12 Packs)
500.00 ฿ Regular price
Note
Intense, Fun, Aromatic
Composition
50% P'Sopa (Omkoi , Chiang Rai)
50% P'Jaroon (Khun Lao Village, Chiang Rai)
New Funk Drip Bag (Set of 12 Packs)
Regular price 500.00 ฿
About the Product
New Funk Drip Bag
Now you can enjoy great coffee even on your most thrilling adventures. Roots Drip Bag is finally here! Simply tear the bag, pour the water, and get ready to enjoy specialty coffee anywhere, anytime!
Like your coffee on the fruity side? Go for Fruitful. For those who love the comforting taste of nuts and chocolate, Go Nuts is the one for you. And don't miss New Funk if you're looking for something aromatic and a little funky.
Delivery Overview
Every order purchased before 11am on Monday - Friday will be delivered to your door within 2 days.
Every order purchased after 11am on Friday, Saturday and Sunday will be delivered to your door within 3-4 days.
FREE SHIPPING for orders over 400THB.
Please complete your payment within 2 hours, or your order will be automatically canceled.
All orders will be delivered using SCG Express.