Filter coffee
Aten
550.00 ฿ Regular price
Note
Juicy, Sun-dried apple, Apple-like acidity
Region
Mae Daet Noi Village, Chiang Mai
Aten
Regular price 550.00 ฿
About the Product
The processor
Aten is probably the youngest and most enthusiastic coffee farmer we've ever met! We were so impressed with his energy as well as the support he has shown to local farmers by purchasing their coffee cherries at a more sustainable and fairer price. His farm and processing facility is located in Mae Daet Noi village, Kallayaniwattana district, Chiang Mai. Aten began processing his coffee in 2013 and hasn't stopped since. He has been experimenting with fermentation and drying techniques on his own for a while now, so we were delighted for the opportunity to work together and test out new ideas with him!

The process
We're very excited about this coffee because Roots' giveback program was able to help Aten successfully make wash-processed coffee for the first time! Aten has always wanted to try making wash-processed coffee because it would allow him to produce a lot of coffee in one go. However, it was challenging for him because there wasn't enough water in his village to process the coffee. Thanks to everyone's support through the Roots' Cup-to-Farm program, we were able to share back some profit so that Aten could construct an irrigation system for processing his coffee.

For the wash process, he started by hand-sorting the coffee cherries and removed the semi-ripe cherries before pulping. He then aged the coffee cherries in a barrel for 48 hours to increase the sweetness and fruity flavor. Afterwards, he pulped and fermented the coffee without water in a fermentation tank for 48 hours. The coffee was then washed and soaked in a water for 6 hours and transferred to a drying bed for 12-15 days. This classic wash process results in a clean and sweet cup of coffee.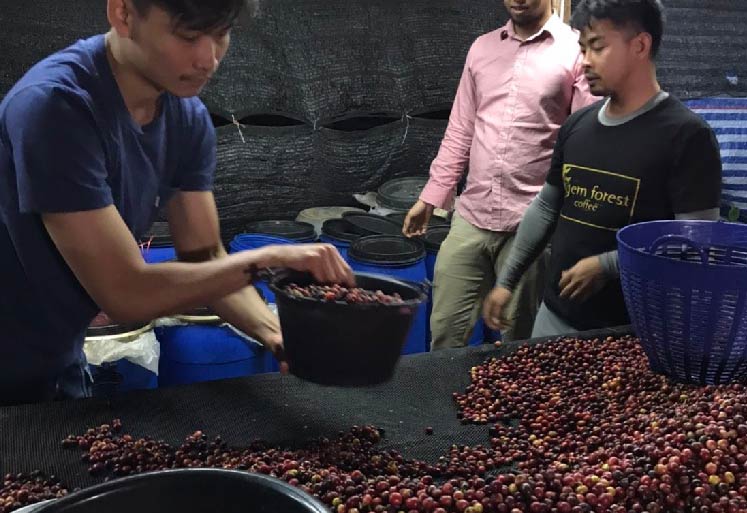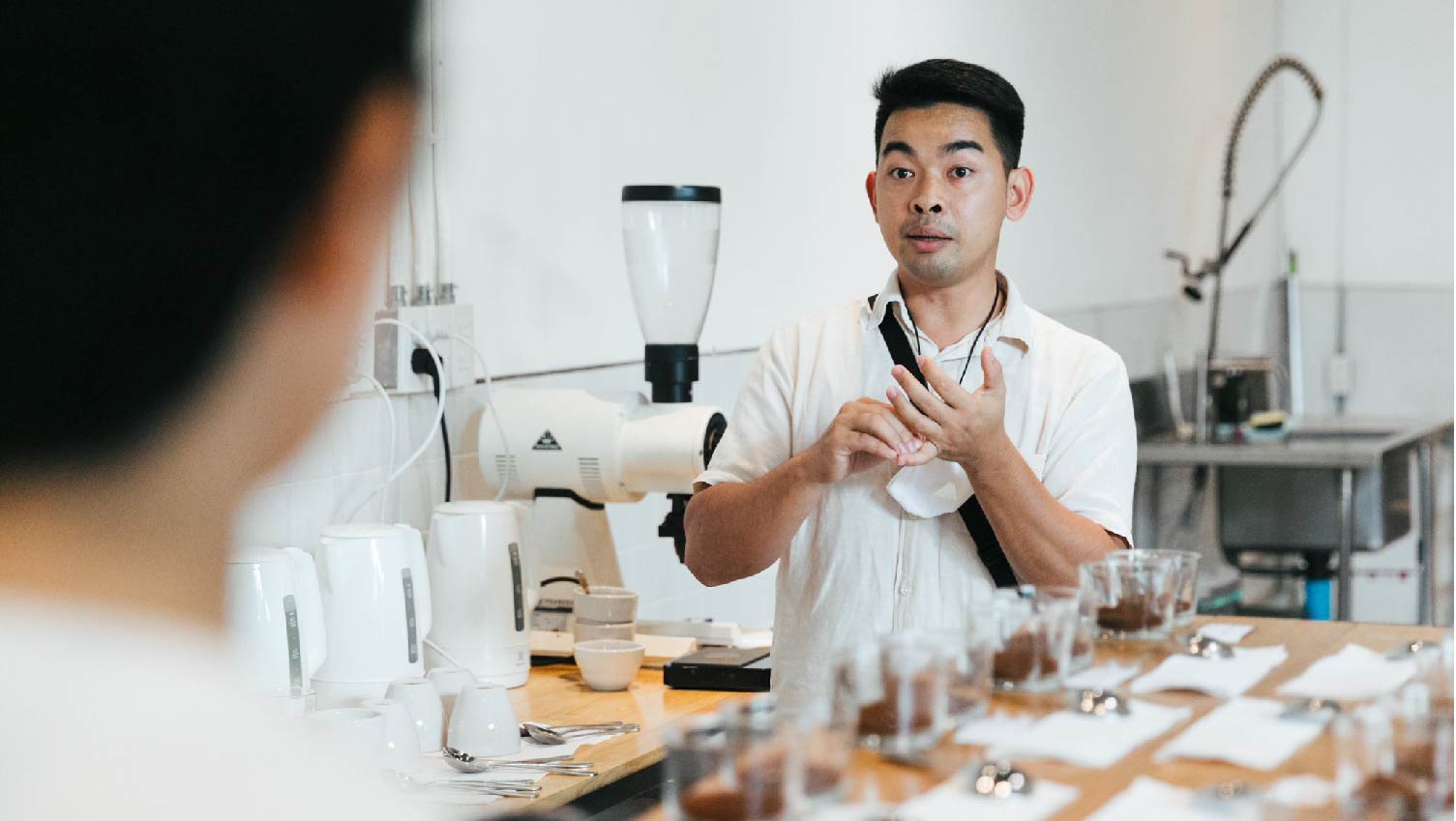 Brewing Guide
Dose
Water
Temp
Time
Press
18 g
270 ml
92°c
4:00 m
Aeropress
15 g
225 ml
92°c
2:30 m
Pour Over
20 g
300 ml
92°c
2:30 m
Delivery Overview
Please make your payment within 2 hours after placing the order otherwise the order will be automatically canceled.
The order will be delivered within 48 hours of confirmation by SCG Express.