Filter coffee
Aten
550.00 ฿ Regular price
Note
Jammy, Pineapple, Plum, Blueberry-like acidity
Region
Mae Daet Noi Village, Chiang Mai
Process
Double fermentation natural
Aten
Regular price 550.00 ฿
About the Product
The producer

A Ten is probably the youngest and the most enthusiastic coffee farmer we've ever met! This is our first year working with him; we were so impressed with his energy as well as the support he has shown to local farmers by purchasing their coffee cherries at a more sustainable and fairer price.

His farm and processing facility is located in Mae Date Noi village, Kallayaniwattana district, Chiang Mai. A Ten began processing his coffee in 2013 and hasn't stopped since. He has been experimenting with fermentation and drying techniques on his own for a while now, so we were delighted for the opportunity to work together and test out new ideas with him!


The process
With a little more complexity than the usual natural process, this version has a few more added steps. A Ten starts from hand sorting the coffee cherries and then picking out all the ones that are semi-ripe. On the same day, he puts the hand-sorted coffee cherries in an enclosed container to ferment for 3 days, which helps to increase the sweetness in the cup. He then dries the coffee under the shade for a couple of days until moisture content of the coffee reaches 25%. He puts the semi-dried coffee back again in the fermentation container for another 3 days before finally drying them on a raised bed until the moisture content drops to 12%.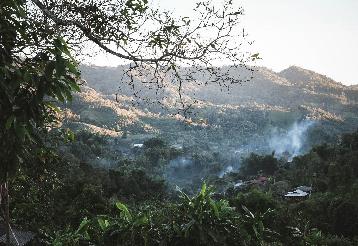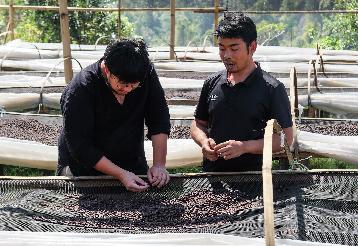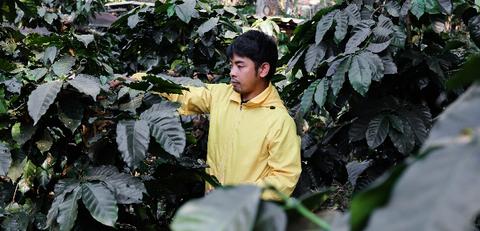 Brewing Guide
Dose
Water
Temp
Time
Press
18 g
270 ml
92°c
4:00 m
Aeropress
15 g
225 ml
93°c
2:30 m
Pour Over
20 g
300 ml
93°c
2:30 m
Delivery Overview
Please make your payment within 2 hours after placing the order otherwise the order will be automatically canceled.
The order will be delivered within 48 hours of confirmation by SCG Express.